On-air:
Monday – Friday 6 am – 10 am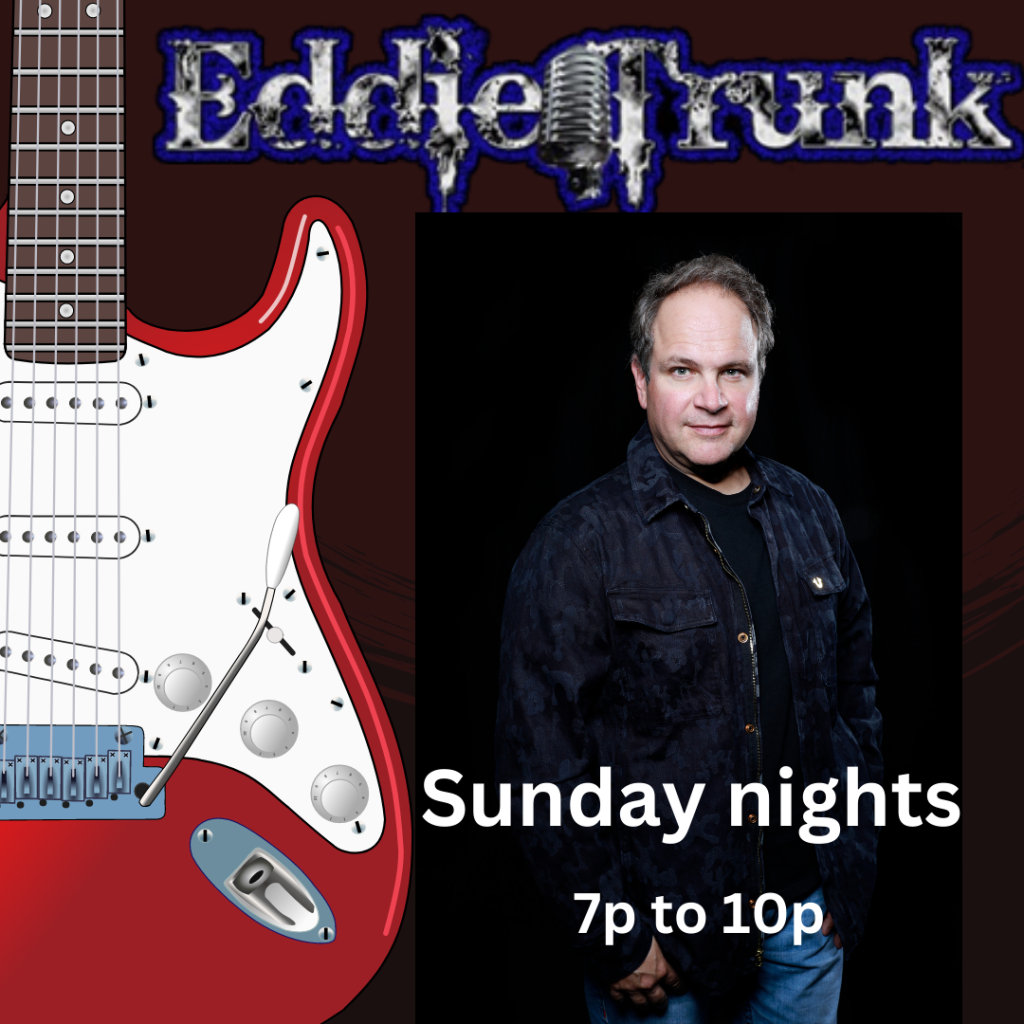 Eddie Trunk Rocks comes your way every Sunday night from 7 till 10p.
A former record executive, Eddie has been involved in the music industry for years. He hosted That Metal Show on VH1 Classic and now hosts Reel To Real on AXS TV. Over the decades, Eddie has forged close relationships with the biggest bands in rock. Those artists are regulars on Eddie Trunk Rocks. You'll hear exclusive interviews, breaking rock news, and the music that made the bands famous! If you are a bit of a rock geek, this is the show for you! Eddie Trunk Rocks, Sunday nights, on 100 FM The Pike.