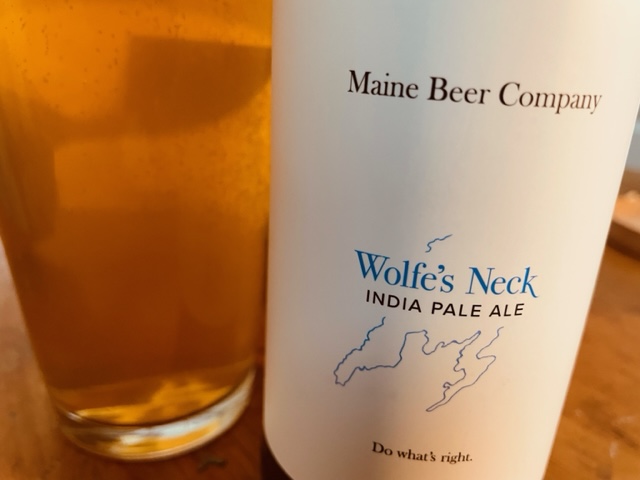 From the moment I poured this one I caught a whiff of sweet citrus. Is it a tangelo? Or maybe a tangerine? Or nectarine? Now we're veering into stone fruit territory. Definitely getting peach. Ripe peach, hops and pine. All this and I haven't even taken a sip of Maine Beer Company's Wolfe's Neck IPA. It poured a slightly hazy gold with a white foamy head. That first sip is sweet pineapple and hops. The low carbonation makes it smooth with a slightly bitter hop finish. This is a tasty beverage! It's not too hoppy so it doesn't get into your nose and make you look like you just smelled a fart in an elevator.
The Sonic Pairing: This would go great with the Phish's finest studio release, "Hoist". This album is not overly Phishy just like this IPA is not overly hoppy. It's filled with colorful tight songs that venture into pop, funk, R&B, and swing. "If I Could" have another I definitely would. In fact I would "Demand" one! I would even settle for a "Sample In A Jar"…
Maybe it's brunion I'm smelling…
All beers featured in the Pike Sonic Beer Blog can be found at Wachusett Wine And Spirits in West Boylston and Worcester.