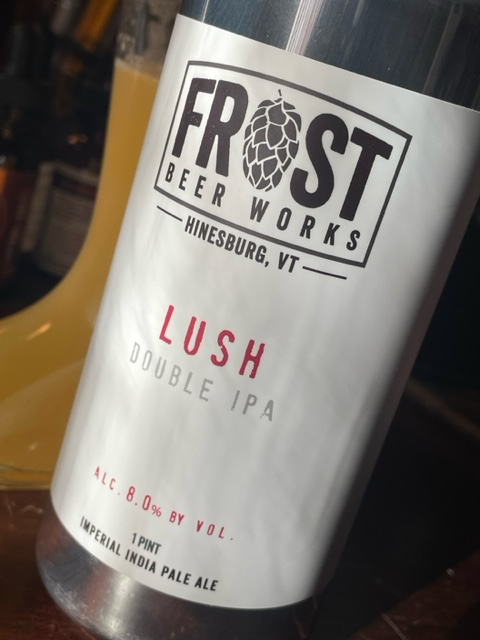 A New England IPA from the Green Mountain State of Vermont may evoke images of skiing all day and retiring to your B & B for a hot cup of maple syrup by the fire. But this beer is downright tropical! It might even be called…"Lush"! Good one Frost Beer Works! After the pour into Das Boot I immediately got a nose full of pineapple and mango. I also got that same sweetness on the first sip with just a touch of hops on the finish. This is a very drinkable hazy NE IPA with no crushing grapefruit rind, pine blast or hop tsunami. I didn't even get a hint of grain. It's got a great balance of flavors that say, "Don't think, just drink me you dummy!"
Sonic Pairing: This is definitely a delicious good time beer that can be enjoyed while shaking your ass to 311's self titled second release. Good time tunes with a bit of a Reggae bounce. Crank this album on a hot Summer day while enjoying a few cans. "Don't Stay Home" get up and grab a four pack. Even though we are well into "Jackolantern's Weather" this brew will take you to a warm tropical place. It won't bring you "Down".
All beers featured on the Pike Sonic Beer Blog can be found at Wachusett Wine And Spirits in West Boylston and Worcester.